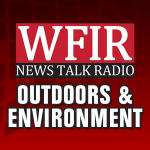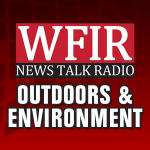 Virginia's biennial budget that was finalized in June included funds for a 26-mile long gravel surface trail that will run from New Castle in Craig County to Eagle Rock in Botetourt. Pete Eshelman is the senior director of creative strategies for the Roanoke Regional Partnership. Eshelman says the "Craig-Botetourt Scenic Trail" is largely along VDOT right-of-way and a former railroad bed. The Commonwealth Transportation Board has also authorized one million dollars for pre-construction planning. Eshelman says the scenic trail could be open in less than two years.
(News release) A new rail trail running through Botetourt and Craig counties—the Craig Botetourt Scenic Trail is one of five priority trails identified by the General Assembly to receive support from the appropriation.
The Craig Botetourt Scenic Trail will parallel Craig Creek and run 26 miles from New Castle in Craig County to Eagle Rock in Botetourt County. It is anticipated to be a gravel trail that utilizes existing railbeds and some shared roadways.  Funding will go toward bridge repairs and preparing the trail surface; a multi-use trail for walking, running, biking, and horseback riding, that provides opportunities for residents and visitors to engage with the scenic beauty of Craig and Botetourt counties and Virginia's Blue Ridge.
"People will be able to enjoy this unique and historical scenic trail with ease," says Jessie Spence, chairman of Craig County Board of Supervisors. "The Craig Botetourt Scenic Trail will be an outstanding asset to Craig County, Botetourt County, and the region. It will be one of the most scenic, if not the most scenic, trails in the commonwealth."
"The Virginia Creeper Trail, a similar trail to the proposed Craig Botetourt Scenic Trail, generates $2.3 million annually for its rural local economy when adjusted for inflation," says Delegate Terry Austin, who was instrumental in securing funding for the Craig Botetourt Scenic Trail. "I very much look forward to how this trail will benefit the community and will open the door for more business opportunities like bike shops, coffee shops, restaurants, and lodging—all these ventures and more will be possible with the influx of trail users."
"Craig and Botetourt counties are home to some of the most beautiful natural assets in all of Virginia, and the trail will give people the opportunity to experience it firsthand," says Pete Eshelman, director of outdoor branding for the Roanoke Regional Partnership. "This is truly a transformational project that will have direct economic benefit for the communities while also adding to the region's growing list of outdoor assets that make it a desirable place for businesses and talent to locate."
The post
26 mile trail coming in Botetourt and Craig Counties
first appeared on
News/Talk 960-AM & FM-107.3 WFIR
.
...
Continue Reading