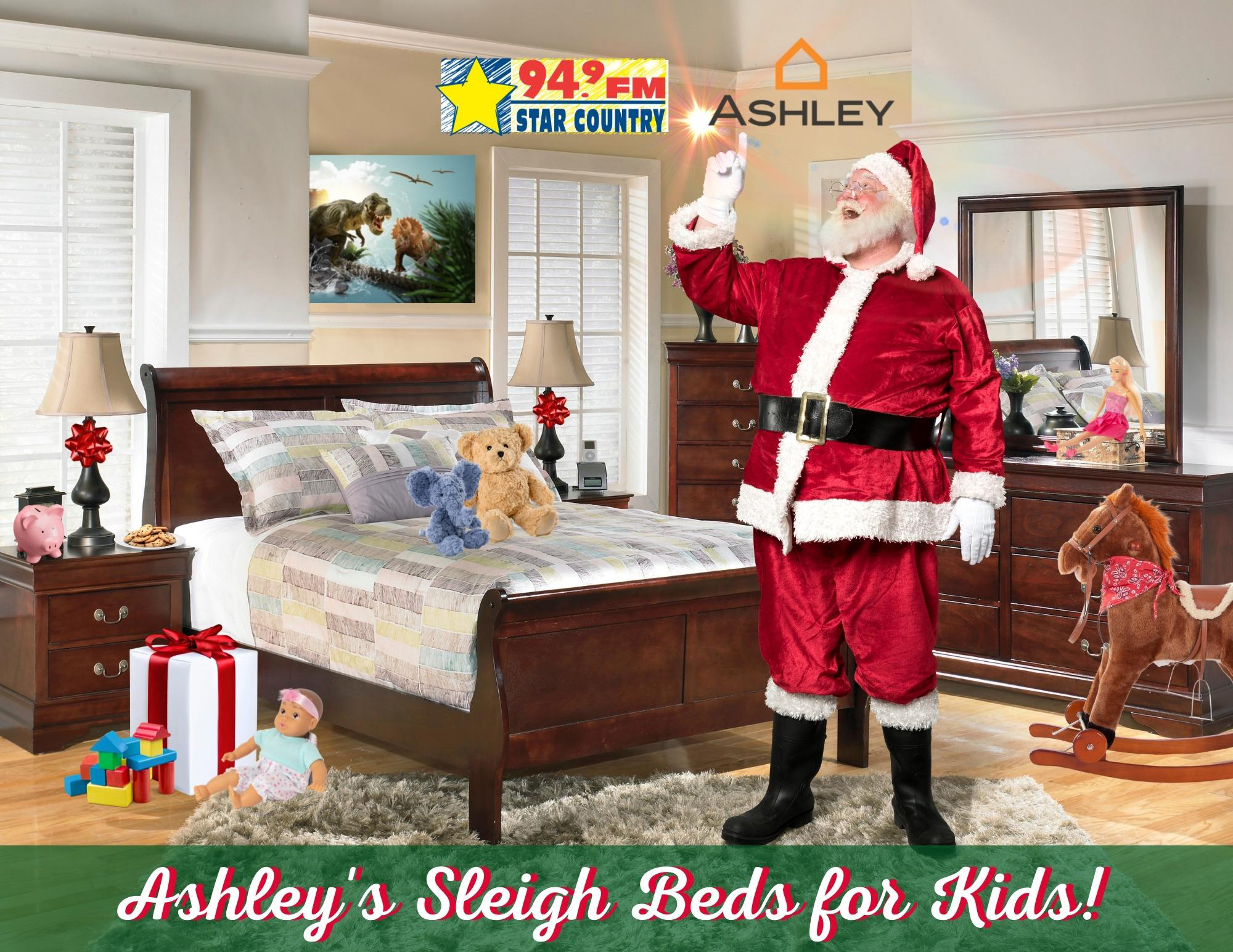 94.9 Star Country is teaming up with Ashley Homestore to upgrade 10 kids' bedrooms this Christmas! Listeners will nominate a child who deserves a new "bedroom suite" worth $2,000 courtesy of Ashley Homestore below!  ***Nominations/Entries will be 250 words of fewer***  Star Country will take nominations beginning Tuesday, December 6th.  Then on Monday, December 12th,and each weekday morning through December 23rd, a story will be randomly selected and read on-air at 9:30AM. 
10 total kids will be upgraded thanks to Ashley!!
Note: Winner's will be responsible for taxes associated with winning the $2,000 bedroom suit.
Ashley HomeStore will contact winner/ nominator to coordinate delivery of said prize.  
Ashley Homestore Kids Christmas Upgrade