WE'RE GIVING YOU THE CHANCE TO WIN $1,000 EVERY SINGLE WEEKDAY STARTING AT 7:20 WITH THE 94.9 STAR COUNTRY
$50,000 CASH GRAB CONTEST!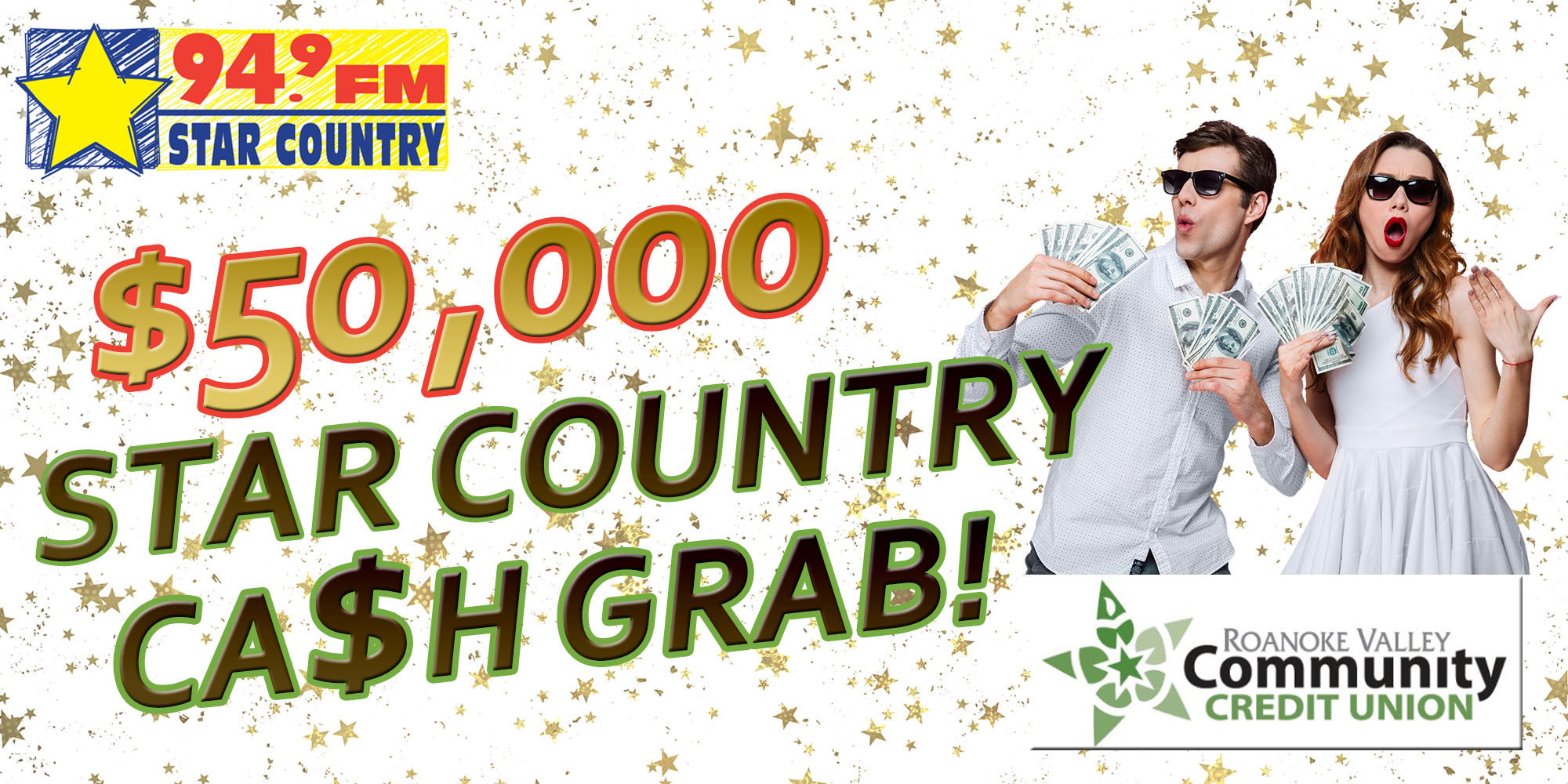 Listen to Brett & Taylor weekday mornings at 7:20A- they'll call out THE FIRST KEYWORD OF THE DAY.  Then listen again at 9:20A, 12:20P & 5:20P.  When you hear the keyword, head RIGHT HERE to the Star Country website and enter it in the entry form BELOW!!!! 
The next day, have your phone handy! You might get the call letting you know that you've won $1,000!  

Brought to you by Roanoke Valley Community Credit Union!
Note: This is a national contest.