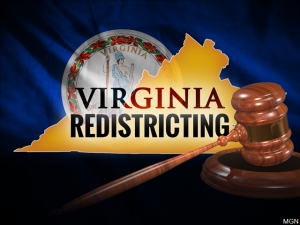 The state Supreme Court must now determine how redistricting in Virginia will be conducted — and who will do it. This comes after a voter-approved redistricting commission gave up any hope this week of doing so itself. Virginia Tech Political Science Professor and WFIR Political Analyst Bob Denton says the commission was doomed to fail because of its structure, one he calls "just like witnessing the construction of Frankenstein with duct tape." He spoke with WFIR's Evan Jones:
10-22 Denton-Redistricting Wrap1-WEB
The post VT prof says redistricting commission was built like "Frankenstein with duct tape" first appeared on News/Talk 960-AM & FM-107.3 WFIR.