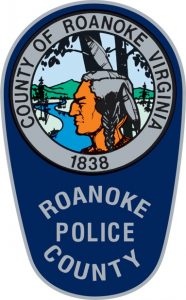 Update: January 13, 2022 — Officers with the Roanoke County Police Department, with assistance from the Virginia State Police, have located and apprehended the suspect from Wednesday's hit and run incident. The suspect, Benjamin Logan Cross, 29, of Roanoke County was taken into custody Thursday afternoon for Aggravated Malicious Wounding. The victim is identified as Frank Albert Campbell, 53, of Roanoke County. Mr. Campbell died at the hospital early Thursday morning as a result of his injuries. The suspect and victim were known to one another. Charges may be upgraded in the future. This incident remains under investigation and no additional information is available at this time.
Previous: Roanoke County Police are investigating a hit and run that occurred in the 1400 Block of Freeborn Cir in Roanoke County. Officers were called to the 1400 block of Freeborn Cir at approximately 1800 hours on 01/12/22 for a man that had been struck by a vehicle. The victim was transported to the hospital with life-threatening injuries. This case is still under investigation.
The post UPDATE: Man dies after Roanoke County hit and run first appeared on News/Talk 960-AM & FM-107.3 WFIR.