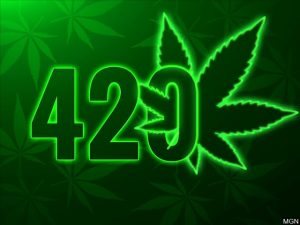 Many marijuana users call April 20th — or 4/20 — as "Weed Day", and this year, it comes as Virginia prepares to legalize possession of small amounts. AAA Mid-Atlantic says the new law's potential impact on highway safety should not be overlooked. Spokesperson Martha Mead says numbers from other states that previously passed similar laws send a cautionary message here, as WFIR's Evan Jones reports:
Possession of up to an ounce of marijuana becomes legal in Virginia July 1st.
The post On Weed Day, AAA says Va legalization presents traffic safety concerns first appeared on News/Talk 960-AM & FM-107.3 WFIR.