Welcome to David Lee's Senior Pet Project.  Our goal is work with local shelters to find forever homes for the senior pets in their care.  We will shine the spotlight on 1 or 2 pets at a time until they get adopted.
Please take a moment to read their stories and enjoy their photographs.  We encourage you to share this page and information with your friends.  There's a home waiting for each of our seniors.  Thank you in advance for helping us make that special connection.
Any questions?  Please feel free to email David Lee at dmichaels@949StarCountry.com
Click here to check out the updates on pets featured here who have been adopted
Special thanks to our Senior Pet Project Partner-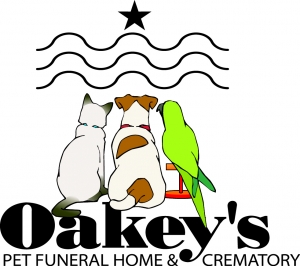 *****************************************************************
Cole-
Meet Cole. He is a seven year old lab/pit mix. He is neutered, housetrained and friendly to all he meets. He's good with other dogs and kids. He came to us with heartworms and we were able to find a foster home where he is going through treatment and has one more to go. He's also a good sport and posed for Valentine pictures. If interested, please fill out an application at www.friendsofcampbellcounty.org.
Photo Credit- Friends of Campbell County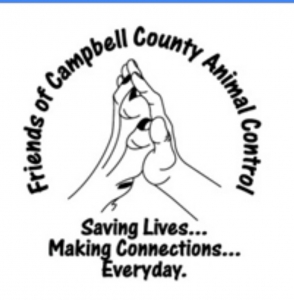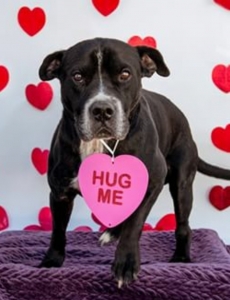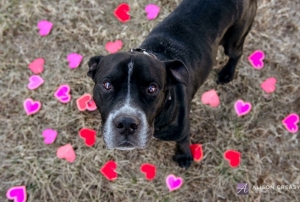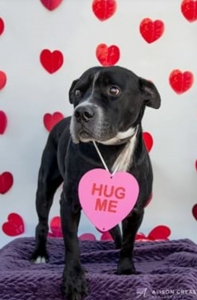 ****************************************************************
Zobique-
We believe Zobique is at least 9 years old.   Zobique was found as a stray with several abscessed cat bite wounds on her flank that were so large her finder thought she had been shot. Fortunately she's all healed up now and ready for a home. Her only issue is that she has very few teeth left but she doesnt let that stop her. She's had a tough life so far and is looking for a comfy place to call home.  If you are interested in adopting Zobique please stop by the Montgomery Animal Care and Adoption Center during open hours to meet her.  The address is 480 Cinnabar Rd in Christiansburg.
Mon.-Fri., 11 to 6 p.m.
Sat.-Sun., 11 to 4 p.m.
Phone: (540) 382-5795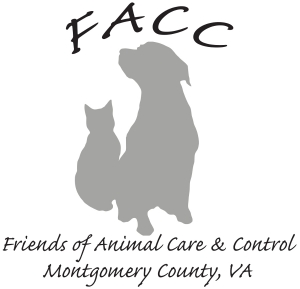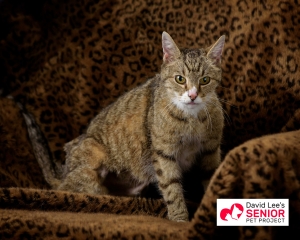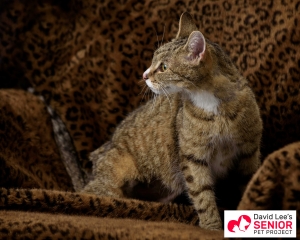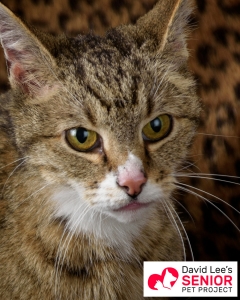 ******************************************************************
Lady-
ady – Have you always wanted a cat, but are married to a dog person? Lady is the perfect dog for you! Lady is a very independent and easy going dog who prefers her own company to the company of other animals. She enjoys the great outdoors, and will follow her nose to all kinds of adventure, but is also content to lay around the house and watch a good nature documentary.  Lady does have some allergy issues but they are controllable with medication and the occasional medicated bath.  Contact the Montgomery County Animal Care and Adoption Center at
480 Cinnabar Rd.
Christiansburg, VA 24073
Mon.-Fri., 11 to 6 p.m.
Sat.-Sun., 11 to 4 p.m.
Phone: (540) 382-5795
I